PO Box 15610
Little Rock, AR 72231-5610
877-815-1017
Open Enrollment for AR Benefits is during the month of October.
To cover a spouse, you will need to submit a copy of a marriage license and complete a Spousal Affadavit.
To cover dependents, you will need to submit a coy of your dependents Birth Certificates AND Social Security Cards.
2022 Wellness Discount Information
WELLNESS REQUIREMENTS
To earn any incentive put in place by the State and Public School Life and Health Insurance Board for the 2022 plan year, covered employees and any covered spouse must complete the following by October 31, 2021.
Biometric Screening:
Members can complete a biometric screening through a Catapult Health checkup or their own physician. Members who utilize their own physician need to have their physician complete the ARBenefits Primary Care Provider Form (PCP Form).
Click this link to make your appointment: https://timeconfirm.com/ARBenefits
It is the member's responsibility to make sure their completed PCP Form has been submitted by 10/31/21.
Health Assessment:
Members who complete a Catapult checkup also complete the health assessment requirement during their appointment.
Members who complete a checkup through their physician must also complete the online health assessment. The online health assessment needs to be completed through the member's My Blueprint account at healthadvantage-hmo.com or through your ARBenefits Member Portal and clicking on Health Advantage.
After you log in to your My Blueprint account, go to the Health and Wellness tab and choose Healthy Living. Then Navigate to the HealthConnect Blue portal.
Tobacco Cessation:
Members who test positive for nicotine will once again be able to successfully complete the wellness program by participating in a tobacco cessation program.
There are two options available to complete the requirement. A telephonic program through New Directions, or an online program through Health Advantage's My Blueprint portal.
Available Tobacco Cessation Programs
Online Program Through My Blueprint
Six-week course covering six modules. Member must complete all six weeks to complete the cessation requirement. Access this program Health Adavantage's My Blueprint portal.
Telephonic Program Through New Directions
Interested in utilizing the telephonic program? You can contact New Directions at 1-877-300-9103. Members are required to complete their first official coaching session to satisfy the requirement.
---
1-844-559-3521
Employees must work at least 30 hours to qualify for benefits.
PO Box 1650
Little Rock, AR 72203
800-370-5856
Group Life
855-868-6009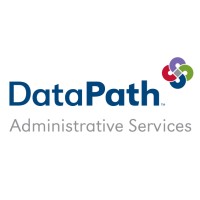 888-523-4308
Instructions on How to Log Into Your HSA
PO Box 1789
Lowell, AR 72745
800-971-4108
Delta Dental Enrollment/Change Form
PO Box 45262
San Francisco, CA 94145-0262
800-877-7195
---
WELLNESS FORMS
For Hospital Care & Accident Policies
By Mail: PO Box 1650, Little Rock, AR 72203-1650
FAX: 501-235-8400
By Mail: 1776 American Heritage Life Drive, Jacksonville, FL 32224
FAX: 800-430-4188
By Mail: PO Box 2609, Omaha, NE 68103-2609
FAX: 877-668-5331