Open Enrollment for AR Benefits is during the month of October.
To cover a spouse, you will need to submit a copy of a marriage license and complete a Spousal Affadavit.
To cover dependents, you will need to submit a coy of your dependents Birth Certificates AND Social Security Cards.
2020 Wellness Discount Information
Employees & Spouses have the opportunity to qualify for the 2020 Wellness Discount by completing a Biometric Screening & Health Assessment.
Below are the steps needed to receive the discount:
In order to qualify, covered employees and any covered spouse must complete all requirements no later than October 31, 2019.
1. Employees & Spouses can still use their own PCP. The must have their doctor complete a Primary Care Provider Form. Below is the form for the doctor to fill out and it is the employee's responsibility to fax this form to AR Benefits @1-833-323-4329 & complete the on-line Health Assessment.
To complete the on-line Health Assessment, you have to create an account with https://myblueprint.healthadvantage-hmo.com/
OR
2. Employees & Spouses can participate in "Catapult Health Worksite Checkup" @ no cost. This clinic will take place in Warren Schools on June 10-12, 2019 at SEACBEC from 7am-2pm.
To schedule your appointment please visit www.TimeConfirm.com/ARBenefits.
This checkup should take about 40 minutes and will include finger stick blood test (to measure glucose level, lipids, liver enzymes & A1C), BMI - biometric measurements (height, weight, etc), depression screening, nicotine screening and a private consultation with a nurse practitioner.
During this visit the employees & spouses will also complete the Health Assessment.
Please Note:
If the employees and/or spouses test positive for nicotine, they must enroll in a tobacco cessation program through Health Advantage. An on-line and telephonic program are available to members.
The on-line program through the My Blueprint portal is a six-week course. The modules can only be completed one week at a time. Members who choose this option will complete the requirement when they have completed all six modules.
A telephonic cessation program is also available through New Directions Behavioral Health (EAP). Members are required to complete one telephonic coaching session. Completion of the telephonic coaching entitles members to receive the nicotine replacement aids at no cost at the pharmacy. Members interested in utilizing the telephonic program can contact New Directions at 1-877-300-9103.
Instructions for Completing the Online Health Assessment
Instructions for Completing the Tobacco Cessation Requirement
1-844-559-3521
2019 Employee Benefit Guide (Employees must work at least 30 hours to qualify for benefits)
Group Life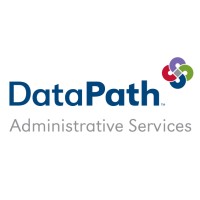 Instructions on How to Log Into Your HSA
Delta Dental Enrollment/Change Form
Minnesota Life Information & Enrollment Packet
Wellness
For Hospital Care & Accident Policies
By Mail: PO Box 1650, Little Rock, AR 72203-1650
FAX: 501-235-8400
By Mail: 1776 American Heritage Life Drive, Jacksonville, FL 32224
FAX: 800-430-4188
By Mail: PO Box 2609, Omaha, NE 68103-2609
FAX: 877-668-5331